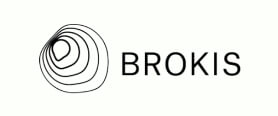 Macaron
AED 11,403.00 – AED 25,330.20
The Macaron table light pays homage to the beauty and complex structures of crystalline stone. Enclosed in opposing domes of delicate handblown glass, the stone becomes a moonscape afloat in its own cosmos. The light source casts its glow upward from the onyx base to energize the meandering chalcedony veins in the centre onyx plate and create a subtle and mesmerizing lighting effect.
Choose a moodboard or create new
Moodboard Limit Exceeded !
You can create a maximum of 10 moodboards only.
| | |
| --- | --- |
| Brand | Brokis |
| Length | 54 cm, 30cm, 40cm |
| Light Source | LED 10W |
| Model | S, M, L |
| Base | EU Oak, Onyx |
| Color | Amber, Dark Rosé, Light Pink, Smoke grey, Transparent |
| Country of origin | Italy |