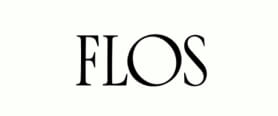 Arco Led
AED 8,610.00
The floor lamp provides direct light. White Carrara marble base. Satin-finish stainless steel telescopic stem. Pressed, polished and zapon-varnished aluminum swiveling and height-adjustable reflector.
Choose a moodboard or create new
Moodboard Limit Exceeded !
You can create a maximum of 10 moodboards only.
| | |
| --- | --- |
| Brand | Flos |
| Width | 2200mm |
| Diameter | Ø320mm |
| Height | 2400mm |
| Country of origin | Italy |
Since 1962, the Italian brand Flos has brought together a multitude of icons belonging to design history. Founded by Dino Gavina and Cesare Cassina to produce modern lamps, eventually calling on the brothers Castiglioni, Achille, Pier Giacomo, and Tobia Scarpa to develop new ideas. At the same time, the brand discovered new talents as Philippe Starck in 1988. From this first collaboration was born the bedside lamp Miss Sissi, made of plastic and cult objects. The list of talented designers in collaboration with Flos then grew. The brand is also known for associating the creativity of these designers with materials and experimental technologies. The "cocoon" material is one of those experiments, plastic resin developed in the USA and used by Flos with the Gatto lamp. Another example is the Skygarden design pendant, which combines an aluminum dome with plaster bas-reliefs. Thereafter, Flos creations have won various awards including five Compas d'Oro, one of the most prestigious design awards. The most famous Flos lamps were also displayed at the MoMA Museum, where a room is entirely devoted to them. Offering refined and contemporary products that adapt to any room, whatever their size, Flos designs are used in stores and in your bedroom or living room. Button, a simple and elegant lamp, can be used as a wall or ceiling lamp, both indoors and outdoors. Its pure and transparent brightness brings sobriety and refinement to the space. At Light & Lives, we also love outdoor floor lamps for a surprising effect in your garden or terrace.